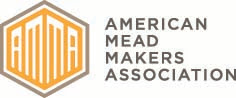 In Episode 008, we interview Chris Webber, the founding president of the American Mead Makers Association (AMMA) and the owner and head meadmaker at Dragon's Lair Meads, a subsidiary of Outlanders Keep. We bring Chris on to talk about the AMMA, its mission, ongoing activities, and its path forward. We also discuss the Cider Act, and how with a few tweaks it could be made to address the concerns of the mead industry. Lastly, Chris provides us with some practical guidance for making better mead by tilting the carboy during primary fermentation (a.k.a. The Dragon Tilt).
Right click here to download the mp3 directly.
We are also now available in iTunes!
Drinks in this Episode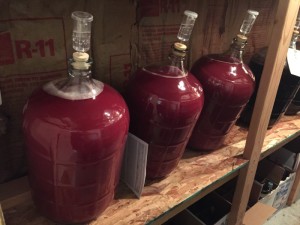 Allen: Lumberjack by Orchid Cellar
Tysen: Favorite Child by The Colony Meadery
Chris Webber: Plum Crazy by Dragon's Lair Meads
Links in this Episode
The American Mead Makers Association Website (as of June 7, 2015, the new website has not been released)
Moonlight Meadery, owner and current AMMA President Michael Fairbrother
B Nektar Meadery, owner and current AMMA VP Brad Dahlhofer
The full AMMA leadership:
Rabbit's Foot Meadery, owner Mike Faul
The AMMA definition of mead:
"Mead is a wine from other agricultural products or a malt beverage derived (1) from honey and water, OR (2) from a mixture of honey and water with hops, fruit, spices, grain, or other agricultural products or flavors, in which honey represents a majority of the starting fermentable sugars by weight of the finished product, and having the taste, aroma, and characteristic generally attributed to mead, and sold or offered for sale as mead, OR (3) from a mixture of honey and water with hops, fruit, spices, grain, or other agricultural products or flavors, in which honey represents the largest percentage of the starting fermentable sugars by weight of the finished product, and having the taste, aroma, and characteristics generally attributed to mead, and sold or offered for sale as mead."
You can find a recap of the AMMA trip to DC in the Spring 2015 issue of the American Mead Maker, Journal of the AMMA