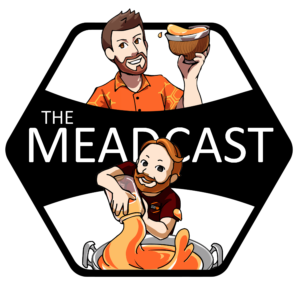 Welcome to The Meadcast, bringing you the latest news, interviews, and guides to make your mead better. For a complete list of podcast episodes and the meads we've sampled during each episode, check out the Podcast Mead List or continue reading below for the most recent episodes.
You can find us in iTunes here. To subscribe to our feed via RSS, click here.
Have questions you'd like answered on the show? Let us know on twitter or through our Contact Us page.
Whether you are a professional or amateur meadmaker, Tysen is always looking for new meads to try on the show. Hit him up on twitter to arrange the swap.
Thanks for stopping by, and we hope you enjoy the show!