In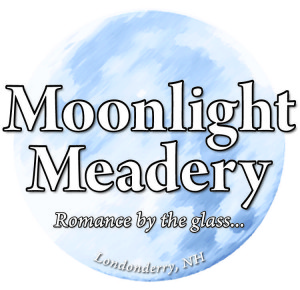 this episode, we bring on Michael Fairbrother to discuss making mead consistently. Michael is the founder and head meadmaker at Moonlight Meander and the current president of the American Mead Makers Association. His number one tip, make more mead! Michael went so far as a homebrewer to make 60 batches a year to hone his chops. We also discuss yeast selection, batch size, and temperature control.
Michael's thoughts on honey quantities in mead:
As soon as I got away from trying to think of things from a pound perspective to a ratio perspective, it all just clicked into place, like the magic key that opens the door. So 25% honey, 75% water or juice, depending on the ratio, is my de facto go to recipe for anything I want to make.
Right click here to download the mp3 directly.
Drinks in this Episode
Allen and Tysen: Desire (Moonlight Meadery)
Michael Fairbrother: Red Dress (Moonlight Meadery)
The Recipe for Moonlight Meadery's Desire
By volume mix together the following:
25% wildflower honey
25% black cherry juice
25% black currant juice
25% blueberry juice
For a 5 gallon recipe, that is 1.25 gallons of each.
Rehydrate and pitch 10 grams Lalvin 71b for every 5 gallons of must.
For every 5 gallons of must, add 1/2 teaspoon yeast nutrient and 1/4 teaspoon yeast energizer each of the first three days of fermentation (at 24, 48, and 72 hours). Add a final addition of nutrients and energizer at the 33% sugar break, for four total additions.
Links in This Episode
Mead Making Competitions
Visiting Atlanta soon? Stop by the following places:
Honey Suppliers
Michael Fairbrother on other podcasts
Yeast for Mead

Lalvin 71B (the only yeast used at Moonlight Meadery)