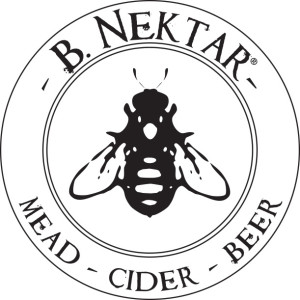 Have you every wondered how B Nektar Meadery comes up with such great flavor combinations for their meads? Or how they encapsulate and idea into a final product? In episode 18 we ask them just that, and get some practical information for how you can do the same with your experimental mead ideas.
Right click here to download the mp3 directly.

Quote of the Episode Numero Uno
This is all about flavor. This is all about using good ingredients, the best that you can get, and making things that taste fantastic.
Quote of the Episode Numero Dos
It's like how as a teenager you are all over the place. Mead is the same way. When it is young it shows its peaks and valleys, like it is wearing them on its sleave. It can't control itself. As it ages, as it matures, it has a better, more calm temperament. It doesn't blow up as easily. It doesn't get sad as easily. It just is.
Drinks in this Episode
Allen: Kill All the Golfers (B Nektar Meadery)
Tysen: Mead with Orange Blossom, Buckwheat, Juniper, Ginger, Lemongrass, Coriander, Chopped Orange, and English Yeast (Mobius Meadery)
B Nektar:

Cranberry Melomel Extra Limited 2010
Pineapple Coconut Melomel
Mike's Big-O Melomel 2010
Cherry Buckwheat
Ethiopian Harrar
The steps to making an experimental mead
Envision what you want to make
Take notes
Plan how to you get there

Methodically sample and try flavor combinations before you make it
Take notes
Sample again prior to adding ingredients in secondary
Take notes

Listen to your mead to see if it is what you wanted, or is it something else? Make corrective actions as required
AND TAKE NOTES! TAKE LOTS OF NOTES!
Links in this Episode
B Nektar Meadery links:
Chazzano Coffee, Ferndale, MI
Other Detroit Meaderies